Everyone knows it. The Arizona heat is intense at all times of the year, especially during the hot summer months. People can bake cookies on the dash of their cars or even fry an egg on the sidewalk! Here in the Phoenix valley, we start to see 100-degree days in May. In 2021, Phoenix, Arizona's hottest day of the year was June 17th, and it was a sunny 118 degrees. So, if you were just proposed to this gorgeous fall, winter, or springtime here in Arizona, you may be considering if it's even doable to have a summer wedding here. As someone who got married in August in the Phoenix valley (yes, really), I can proudly say: IT'S POSSIBLE! Believe it or not, we had the perfect day. Our ceremony was outside, and nobody overheated. Read on to learn how we accomplished this daunting task.
Ask Yourself: Why?
The reason why I wanted to get married in August was because of two very special reasons. One, the date was our dating anniversary. Two, it was my Grandma's birthday, and my Grandpa officiated the wedding. My grandparents are very important to me, and we have a special relationship ever since I was born. This date in August was a non-negotiable for me, and I knew exactly what I wanted. If you live in the valley, you know that August is not only hot, but it's also monsoon season. It can be hot and sticky, rainy, and have a lightning storm all within the hour. If you're from the Midwest like I am, you are also very familiar with this kind of weather! So when I asked myself why I wanted to have an August wedding in Phoenix, Arizona, this was the persuasive reasoning.
Ask Yourself: Who?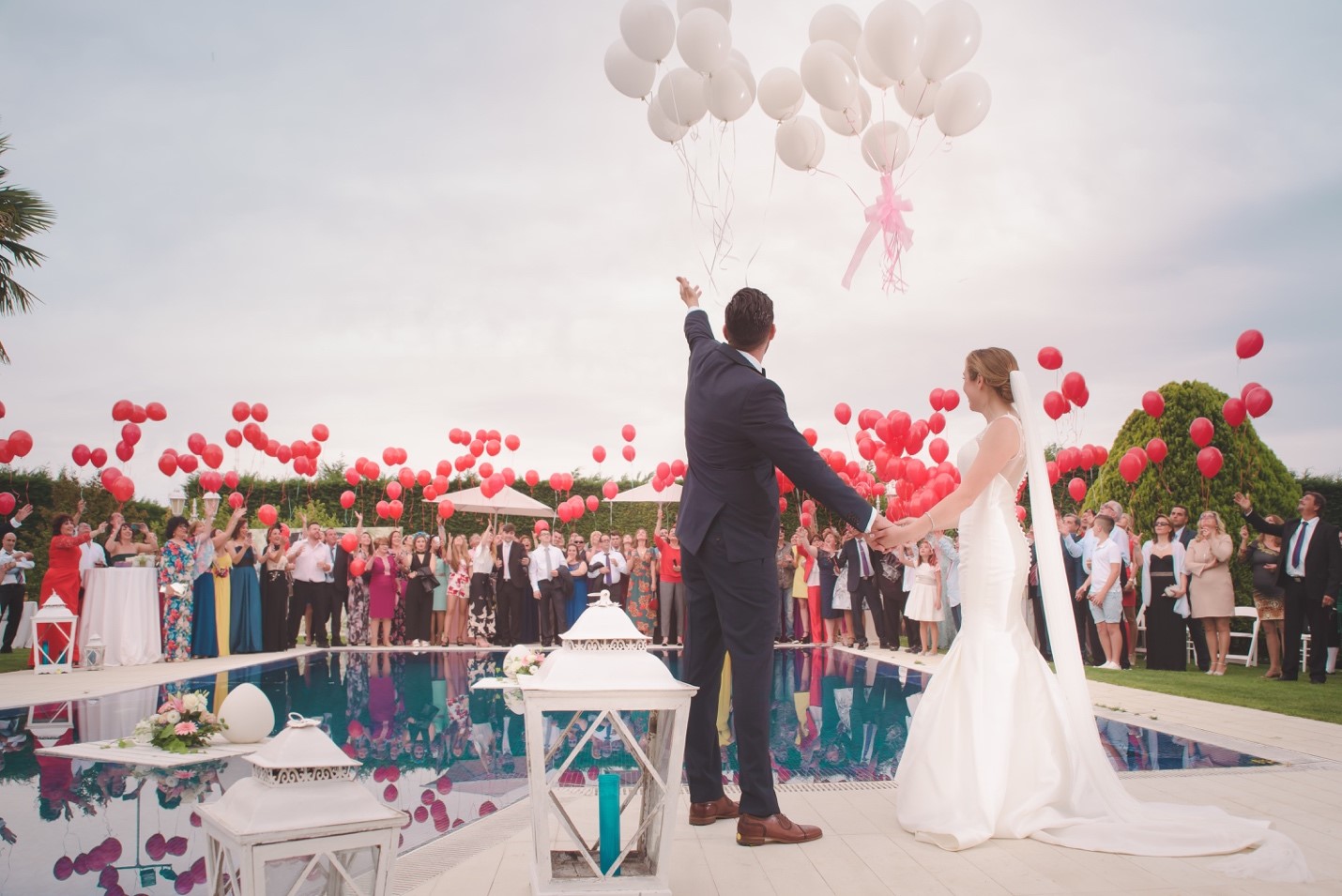 The who portion of this decision involves your family, friends, and guests. Are they native to Arizona, or will they be flying in from out of town? This is important because your Arizonian friends and family will most likely not have a problem with the heat. They know it's essential to stay hydrated and carry water with them. The out-of-towners, though, could be the ones in danger! For my situation, we had my grandparents fly in from the Midwest, and the rest of the people already lived in Arizona. I knew they could not handle the heat and that we needed to make decisions with that in mind.
Ask Yourself: Where?
The where is the obvious question of the venue you choose to get married. Many Arizona venues have green, lush, and shady spots to hold the ceremony and an indoor, air-conditioned place to eat. This is a popular choice because the ceremony is the only thing outside, not being very long. Your guests should have no problem with this, and if they do, you can provide mini fans and water bottles at their seats! We got married in a gorgeous backyard dripping with greenery, bougainvilleas, and palm trees in the background. We had a total of twelve people at the ceremony, and it was a very intimate wedding. Our guests waited indoors as they arrived, and this helped them stay cool during the 25-minute ceremony outside. If you have a typical wedding with a lot more people, you should provide an indoor or very shaded area for them to wait in. It would help if you also had ice-cold water bottles and fans, as I mentioned above. Another cute idea, if it fancies you, is to provide umbrellas in your wedding colors to block the sun; this will make great photos. Another creative idea is to travel up to northern Arizona in search of gorgeous views and cooler weather. Prescott, Sedona, and Flagstaff are popular wedding destinations because of the diversity in scenery compared to the Phoenix valley.
Ask Yourself: When?
It's no secret that it starts heating up around noon and the hottest part of the day in Arizona is around 3 pm. The time you choose is probably the most critical aspect of your summer wedding. It will make or break it! If you're a morning person, a sunrise or even brunch-style wedding is your best option. If you're not, the sunset is a beautiful, breezy, dreamy, warm time for a ceremony. We chose a sunset wedding. In the summer, the sun sets around 7-8 pm. Our ceremony started at 6:30 pm. The only downside was that we did our first look around 5 pm, and it was very hot to take photos. Thankfully, we were in no rush, so we had plenty of time to take water breaks and fix the makeup! Your photographer isn't going to take your pictures in the direct sun either; we were always in a shaded area. We also took family photos before the ceremony because it would've been too dark afterward. If you have a classic wedding party, the photos are something you will have to think about and plan strategically. Thankfully, your photographer will guide you and have great input.
Ask Yourself: Reception Details?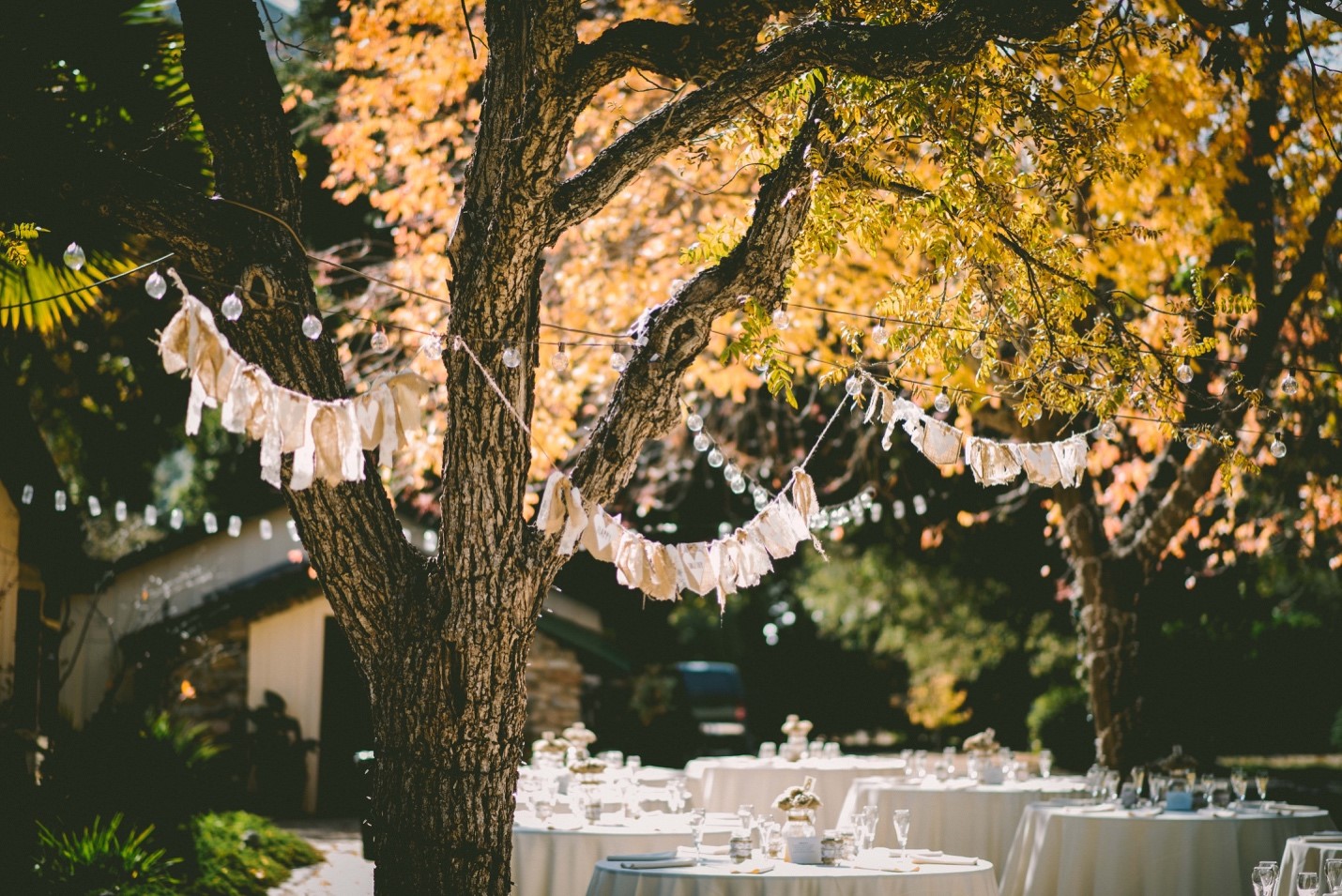 After your beautiful ceremony and photos, the reception details could make or break your guests' time at your summer wedding. If your reception is held outside in the evening, think about renting a large tent with ceiling fans or box fans hidden in the corners. Thankfully, an Arizona summer evening is very breezy, but it's warm! Your dressed-up guests need a retreat to cool down in. This tent should be big enough to fit everyone in case it monsoons too. I was praying it wouldn't storm during our ceremony, and thankfully it didn't. In case it does, always have a plan b! My plan b was to move our arbor, flowers, and chairs inside in front of magnificent French doors facing the lush backyard. It still would've been beautiful if we had to do that. Our reception consisted of a long, beautiful table with everyone gathered around, eating together and making memories. It wasn't your typical reception, but we did have a classic reception with our extended friends and family one month later (indoors, too!). These intimate weddings with a traditional reception on a different date are becoming more and more popular. This is a great option to have in the Arizona summer, so you only have to worry about your close friends and family in the heat instead of 100 plus guests.
Ask Yourself: Seasonal Food!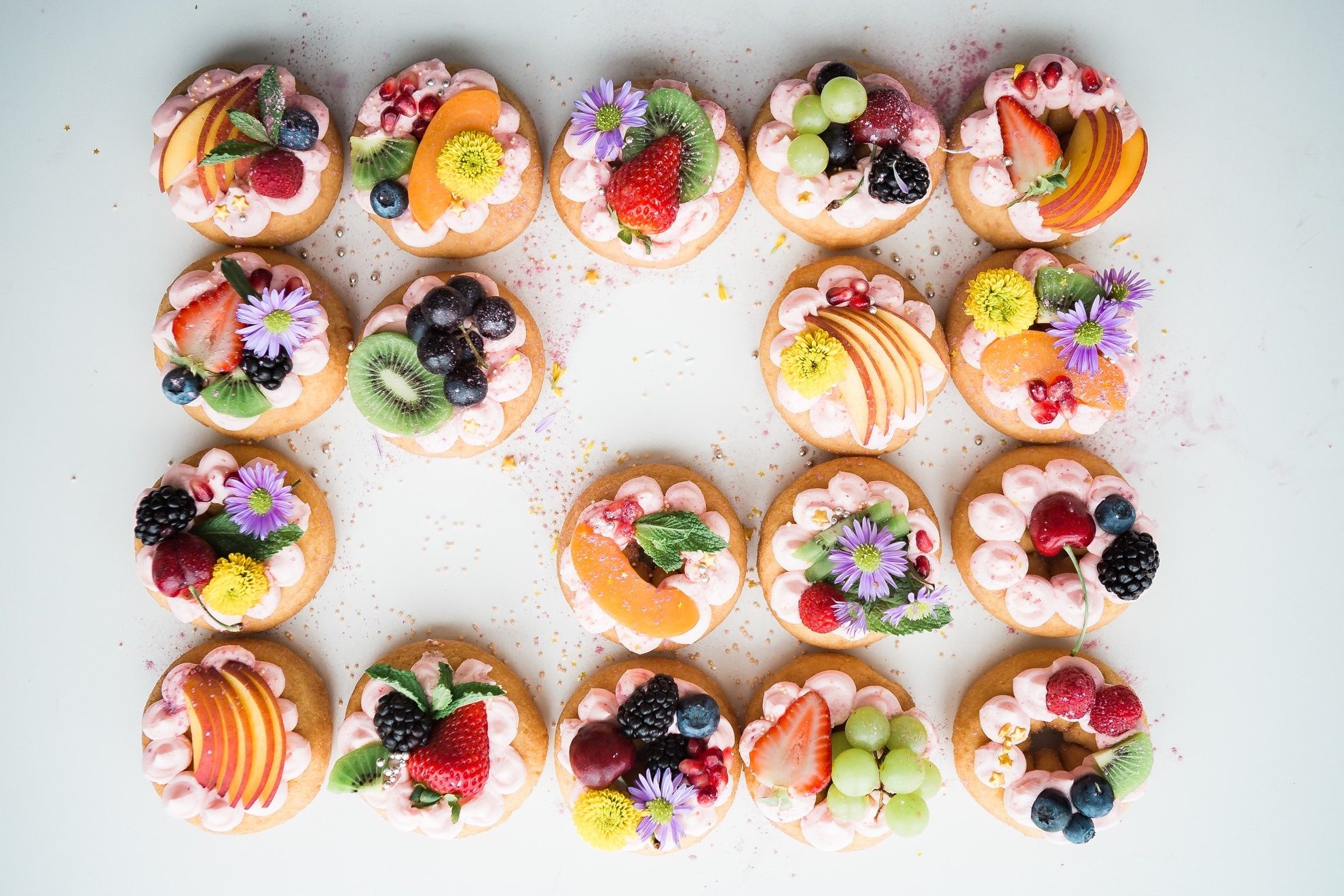 Every great caterer worth hiring will have a lot of food options and menus for you to pick from. A refreshing summer menu is a must if you choose to have your wedding under the Arizona summer sky. Fresh green salads, fruit trays, a charcuterie board, grilled meats, or even a fun ice cream sundae bar will be refreshing foods for you and your guests to enjoy while staying cool. Do yourself a favor and skip the hot and heavy classic wedding meals, especially if you're eating outside. Your caterer will work with you and your tastes, requirements, and budget to develop a seasonal summer menu. Local Arizona wedding caterers also have experience with working summer weddings and can give you their tips and tricks so that you and your guests fully enjoy your catered wedding food.
If you want to have a summer wedding in Arizona, but don't think it's possible, think again! Just ask yourself the above questions of why, who, where, and when. Think up reception details and seasonal food, and you will get a glimpse of just how possible an Arizona summer wedding is. If appropriate, seek counsel and support from your close friends, family, or a wedding planner and let them help you make your dream day come true.