Create Your Own Sit-Down Wedding Dinner
Wedding Menus
"Joseph, Millie,  and Staff ; Good Afternoon, I wanted to take a minute to thank you for your excellent service. Our wedding reception was a hit thanks to the Exceptional food and your Outstanding staff. Every staff member was polite, helpful, and extraordinary. THANK YOU!!"
Pat Sweeney. Grandmother of the Bride!
"Huge shout out to Classic Catering owners Millie Pipola and Joseph Pipola. This is a family owned and operated catering service offering a wide variety of menu selections. The staff (4 servers) they brought into our house were so polite, friendly and great at anticipating everyone's needs. I was not the typical bride with being organized and they were able to adapt quickly to help me with needs such as a basket for the cards or the clean up of cake icing on the ground. As for your granddaughter helping with her first wedding she was a natural and my family was blessed with her being such a nice young lady. We were blessed to have this business at our side for our wedding day and even more blessed to have finally stopped to talk to my neighbors of 8 years who have the prettiest yard on our block. I have to say the day I stopped to ask about the catering truck was a day I meet one amazing family. Our family has all said the food was phenomenal. They provided all of the linens, tables, tents and coolers for air and everything was right on. Thank you, Millie and Joseph for your service."
AARON and ANNA
Quality is our Reputation since 1982
Appetizers:
Shrimp Cocktail-16/20 Asian Black Tiger Shrimp with Choice of Sauce
Coconut Crusted Shrimp with Apricot Plum Sauce
Antipasto Plate with Rosemary Bread
Intermezzo:
Raspberry or Lemon Sorbet
Salad:
Spinach w/ Apple Matchsticks & Toasty Almond Dressing, Candied Walnuts
Organic Spring Salad w/ Pecans, Balsamic Dressing, Plum Tomatoes
Caesar Salad w/ Garlic Crostini
Entrée:
Beef Tenderloin– AAA CAB/Prime Rib "Certified Angus"
Chicken-Rollatini, Forrestiere, Pastiano, Marsala or Piccata,
Cordon Bleu or Tequila Lime
Veal– Marsala, Franchaise or Spedina
Lobster– Whole or Tails
Wild Salmon– Kabayaki, Soffrito Marinade or Stuffed w/ Maryland Blue Claw Crabmeat
Crab Cakes w/ Chipotle Aioli
Sole– Stuffed w/Maryland Blue Claw Crabmeat
Pork Loin– Rosemary Tenderloin, Tenderloin w/ Raspberry Glaze or Filled w/ Cornbread Stuffing
Sides:
Dauphinoise Potatoes
Garlic Mashed Potatoes
Herb Roasted Baby Potatoes
Rice Pilaf
Vegetable Wild Rice
Vegetables:
Asparagus Sautéed w/ Garlic, Olive Oil & Sesame Oil
Green Beans Almandine
Honey Baby Carrots
Buttered Baby Carrots
California Blend
Julienne Garden Blend
Dessert:
Bananas Foster over Vanilla Bean Ice Cream
Cherries Jubilee over Vanilla Bean Ice Cream
New York Cheesecake
Strawberries Grand Marnier
Chocolate Lovin Cake
Tiramisu
Peach Melba
Specialty Pastry Display
All sit-down menus include:
Fine China, Silverware & Glassware
Guest Table Linens
Iced Tea Ambrosia, Iced Water & Coffee
Service Personnel
Delivery & Setup
All Menus– Single Item or Duet Plate are quoted to Market Price These Menu Items are Priced Upon Selection.
Other Menu Items Available Upon Request
There are many aspects to quoting your event.
Please feel free to use the form on the right to submit your request for a customized quote.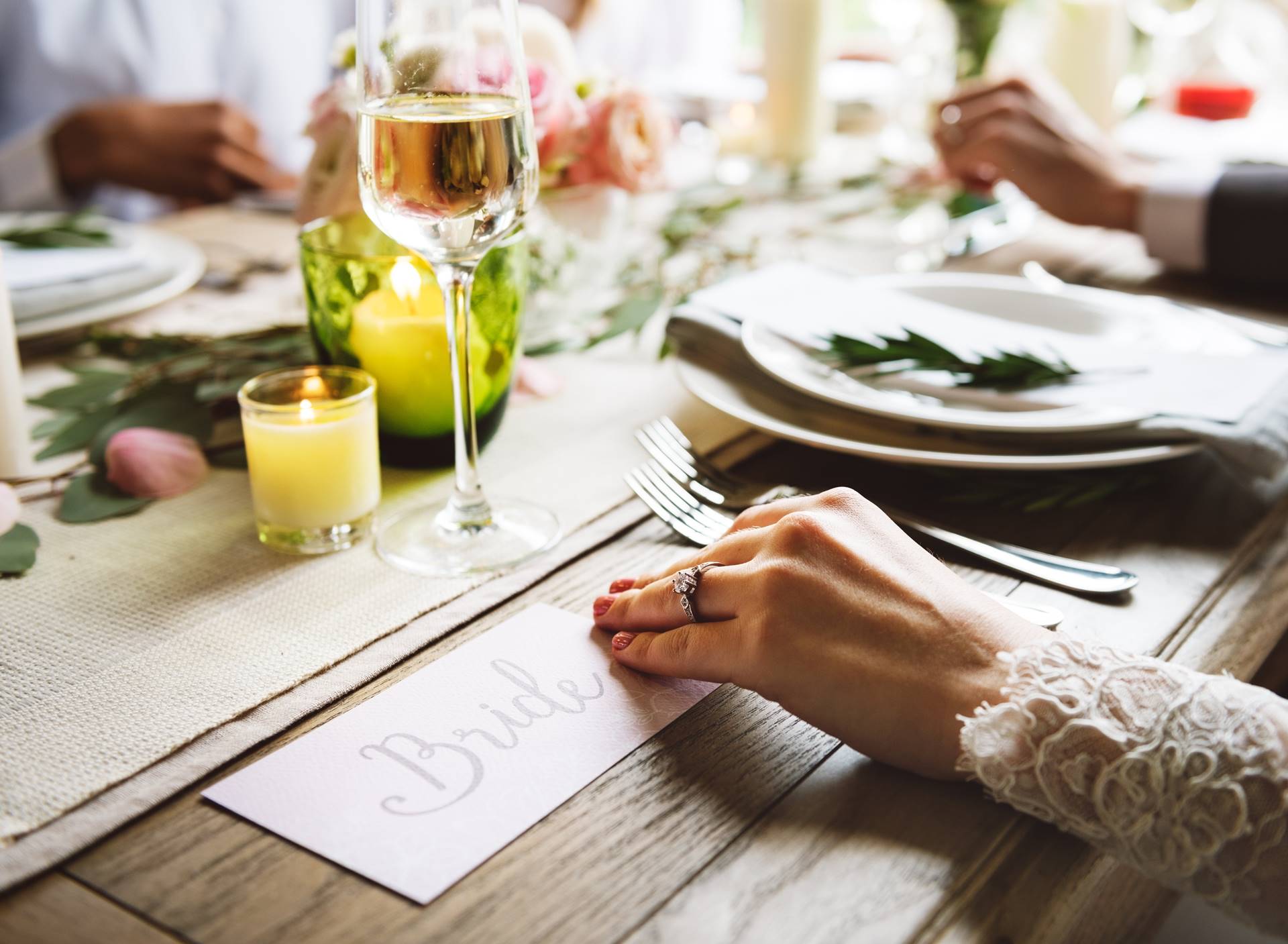 Lead Coming from the website