Sapphire Wedding Buffet Catering
Wedding Menus
"Joseph, Millie,  and Staff ; Good Afternoon, I wanted to take a minute to thank you for your excellent service. Our wedding reception was a hit thanks to the Exceptional food and your Outstanding staff. Every staff member was polite, helpful, and extraordinary. THANK YOU!!"
Pat Sweeney. Grandmother of the Bride!
"Huge shout out to Classic Catering owners Millie Pipola and Joseph Pipola. This is a family owned and operated catering service offering a wide variety of menu selections. The staff (4 servers) they brought into our house were so polite, friendly and great at anticipating everyone's needs. I was not the typical bride with being organized and they were able to adapt quickly to help me with needs such as a basket for the cards or the clean up of cake icing on the ground. As for your granddaughter helping with her first wedding she was a natural and my family was blessed with her being such a nice young lady. We were blessed to have this business at our side for our wedding day and even more blessed to have finally stopped to talk to my neighbors of 8 years who have the prettiest yard on our block. I have to say the day I stopped to ask about the catering truck was a day I meet one amazing family. Our family has all said the food was phenomenal. They provided all of the linens, tables, tents and coolers for air and everything was right on. Thank you, Millie and Joseph for your service."
AARON and ANNA
Quality is our Reputation since 1982
Includes:
Spring Green Salad, Specialty Dinner Rolls & Butter,
Dessert Table: Assorted Petite Cheesecakes & French Pastries
China Service ware, Guest Table Linens, Glaseware & Silverware,
Service Personnel
Other Menu Items Available Upon Request
There are many aspects to quoting your event.
Please feel free to use the form on the right to submit your request for a customized quote.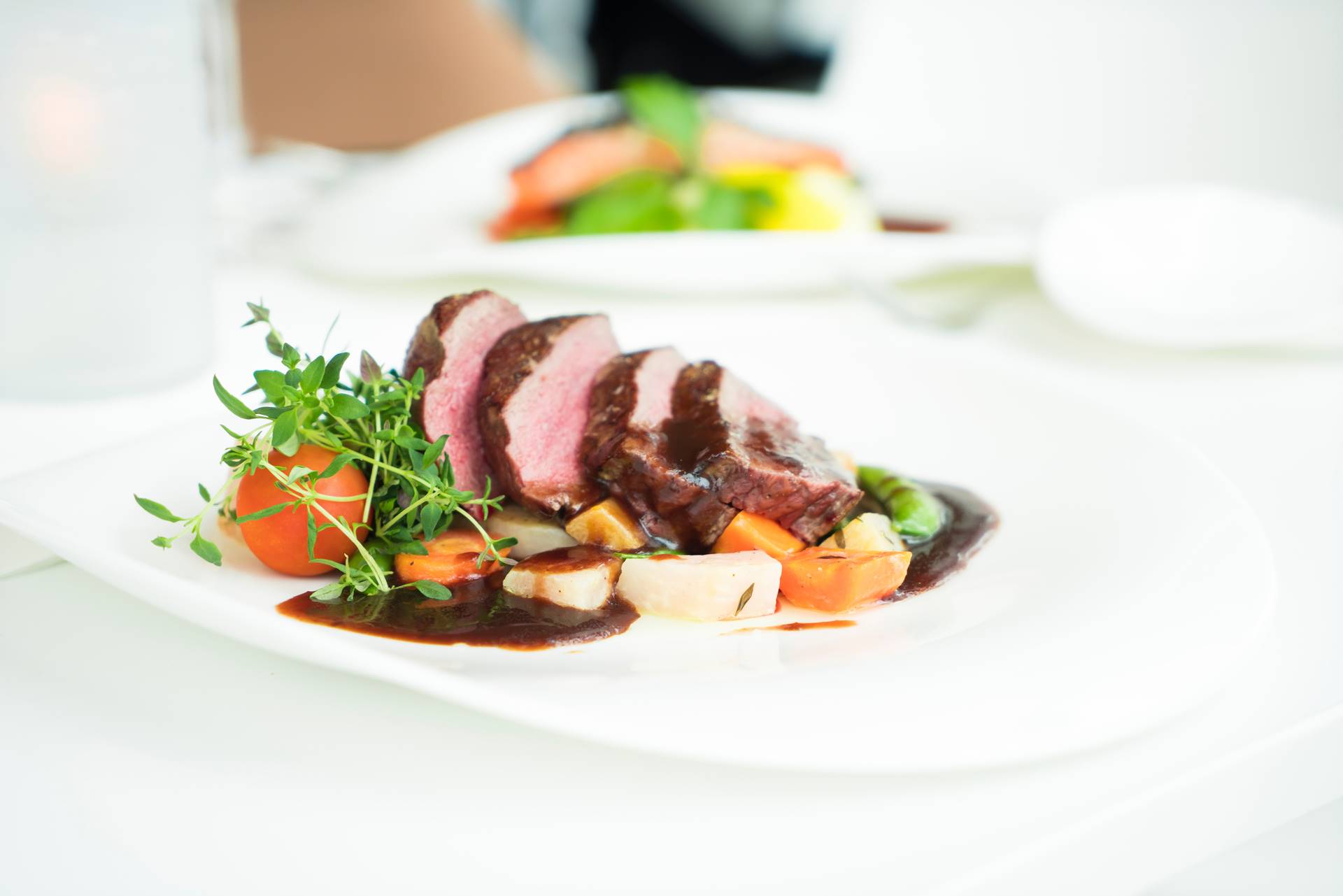 Lead Coming from the website