Corporate events can become one of two things: a fun, inspiring event for your company or just another dull day at the office. Catering your next corporate event will create a positive impression and may provide long-lasting benefits to your company. Catering the food will guarantee your next event won't just feel like another day at the office. Additionally, you can use a catered meal or event as a reward for something your employees are working toward achieving. For example, meeting their sales requirements, having a month with no workplace injuries, or even going above and beyond their quotas is something to celebrate and motivate your employees with a reward, great food! You can also cater birthday lunches or even when you hire a new employee. This will make a positive impression on not just the new employee but will encourage your company to do a job well done.
 Classic Catering in Phoenix, Arizona, takes pride in providing worry-free, affordable, unforgettable & fabulous event catering for our clients. We provide corporate menus for breakfast, lunch, dinner, specialty, and spirits. Celebrate your corporate event in Phoenix with style and elegance. Classic Catering offers several menus on which you can collaborate upon. We work with you to create a corporate event to remember. There is always thoughtful service, culinary excellence, stunning presentations, and custom-designed menus. Classic Catering has been serving as caterers since 1982, and we have had the pleasure to help many corporate customers create memorable celebrations, large or small, formal or informal. Being a leader as corporate caterers in Phoenix, we offer custom-designed menus for each customer, offering originality and satisfaction. Our variety and innovative selection of appetizers, salads, entrees, and desserts, together with our expert presentation and decor, will make your occasion unforgettable. Additionally, always welcome the opportunity to create custom menus that meet your corporate catering needs.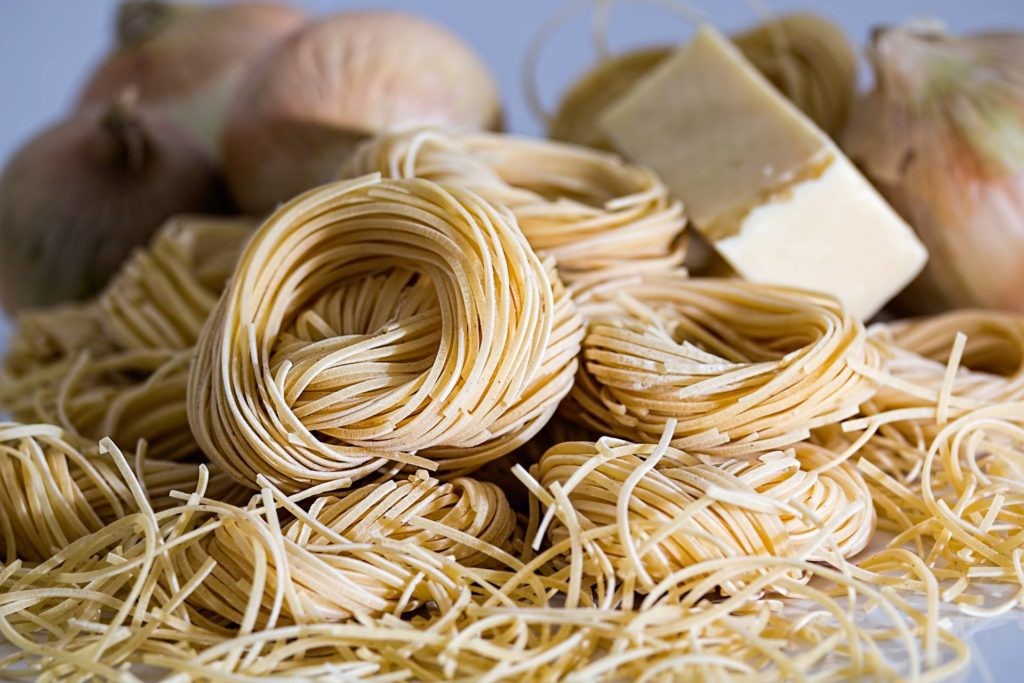 We offer three corporate lunch menus: the corporate pasta lunch, the classic sandwich buffet, and the corporate deli buffet. Here are two menu examples for your next catered corporate lunch.
Pasta Lunch
Choice of Two:

Choice of Two:

Includes:

Pasta Vodka

Beef Lasagna Rollatini

Lasagna Rollatini

Vegetable Lasagna Rollatini

Baked Ziti

Stuffed Shells

Spaghetti with Bolognese Sauce

Fettuccine Alfredo

Iced Tea Ambrosia

Peach Punch

Lemonade

Coffee

Seasoned Artisan Bread

Tossed Green Salad with House Vinaigrette

Choice of Cake or

Cookies & Brownies

Disposable Service ware

Service Personnel
Sandwich Buffet
Choice of Two:

Choice of Two Fillings:

Choice of Three Salads:

Large Croissant

Pumpernickel

Kaiser Rolls

Pita Wraps

Ciabatta Bread

Large Bagels

Marble Rye

Flour or Corn Tortilla Wraps

Garnish Tray of:

Lettuce, Tomato, Pickles, Green & Black Olives

Choice of Two:

Iced Tea Ambrosia

Peach Punch

Lemonade

Coffee

Turkey Cranberry Pecan Salad

Albacore Tuna Salad

Turkey Walnut Salad

Smoked Honey Baked Ham with Cheese

Angus Roast Beef with Swiss

Mesquite Smoked Turkey Breast with Bacon

Turkey Mango Chutney Salad

The Vegan~ Seasonal items

Prosciutto w/ Mozzarella & Roasted Red Peppers

Godfather

Connie's Egg Salad

Reuben

Peppers & Eggs

Caprese

Shrimp Salad

Pasta Primavera Salad

Farfalle w/Spinach & Feta Salad

Red Roasted Potato Salad

Millie's Green Bean Salad

Mandarin Orange Salad

Tossed Green Salad

Southwest Roasted Corn Salad

Waldorf Salad

Cole Slaw

Macaroni Salad

Greek Salad

Spinach Salad w/ Apples

Italian Salad
We also offer a corporate omelet bar, scrambled egg breakfast, corporate luau, Mexican, hors d'oeuvres, and a corporate holiday special.
5 Benefits of Corporate Catering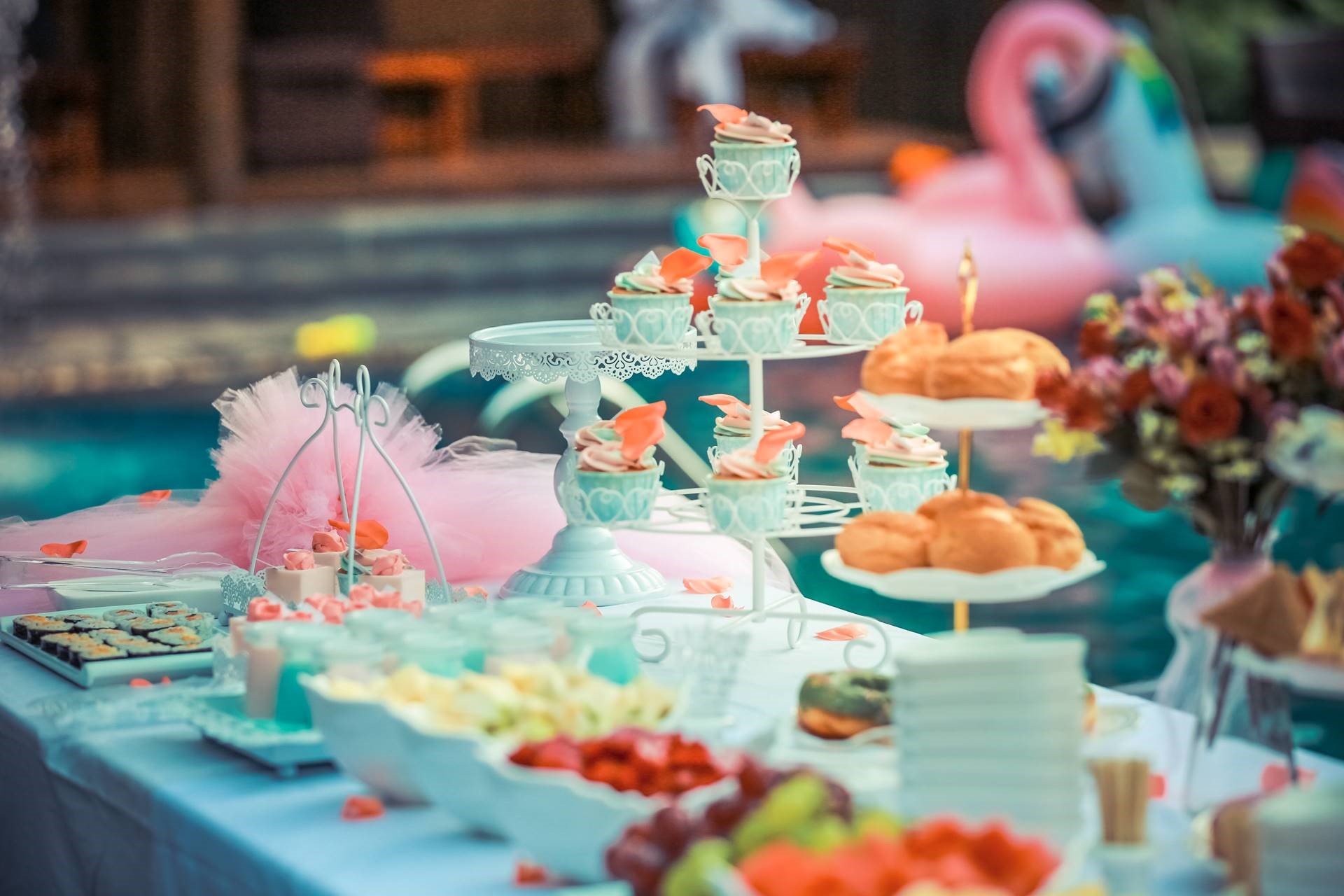 As you can imagine, there are several benefits to catering your corporate event. The first benefit is detailed dietary accommodations. The reason for these accommodations could be a severe food allergy or just specific preferences. Regardless, a catering company can customize the menu to fit these dietary needs. This is of the highest importance and can leave a positive, long-lasting impression on someone with severe food allergies.
The second benefit of corporate catering is you will save time and money. You may think it's surprising, but hiring a caterer can save you a lot of money. Likely, you don't have the capability, expertise, and knowledge to pull off a large-scale meal with no waste. Of course, that's ok! The catering company will know exactly how much food to buy and how much time it will take to prepare, cook, and deliver everything. You not only will be saving money, but you will also be saving loads of time. This time can be spent planning other event elements or even just continuing with your everyday activities. Most professional catering companies have loads of examples of menus with many dishes to pick from. They will also work with your ideas if you have a particular menu.
The third benefit of corporate catering is the endless menu options! As discussed at the beginning of this article, you have many options for your menu, and you can customize it further. This ensures you craft the perfect menu for a perfect corporate event. A themed event can turn any corporate experience into a fun, memorable, and unforgettable event. Regardless of the occasion, catering can help to make it a success. By working with a professional caterer, you can ensure that your event will be one that guests remember for years to come.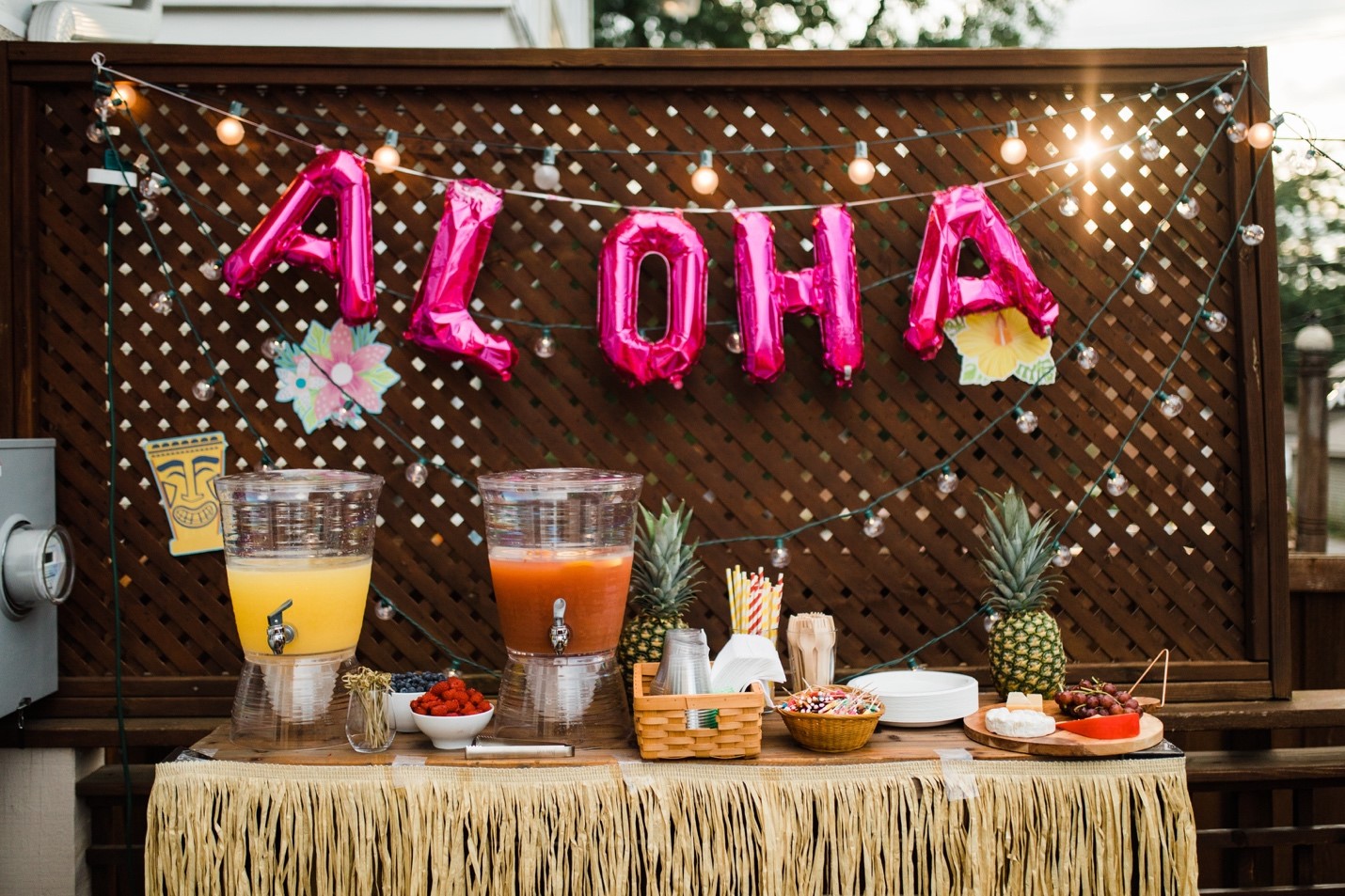 For example, your next company-wide meeting could be a luau, Hawaiian-themed, where you give out leis to each employee and order our corporate luau menu. This menu includes items like coconut shrimp, apricot pork tenderloin, hibachi salmon, Tahiti rice, coconut cream pie, and a Hawaiian-dressed service team!
 The fourth benefit of corporate catering is leaving a long-lasting, positive impression on your employees. A catered breakfast or lunch during work hours is an excellent tool for motivation and rapport and produces a positive work environment. Company events are the perfect place to build a strong, positive reputation for your company and your employees. It also reaches beyond your employees and to your clients! You can create an excellent reputation with your clients by having catered meetings and company events where they are invited. A professionally prepared meal says that your company is capable, experienced, and qualified to do any job.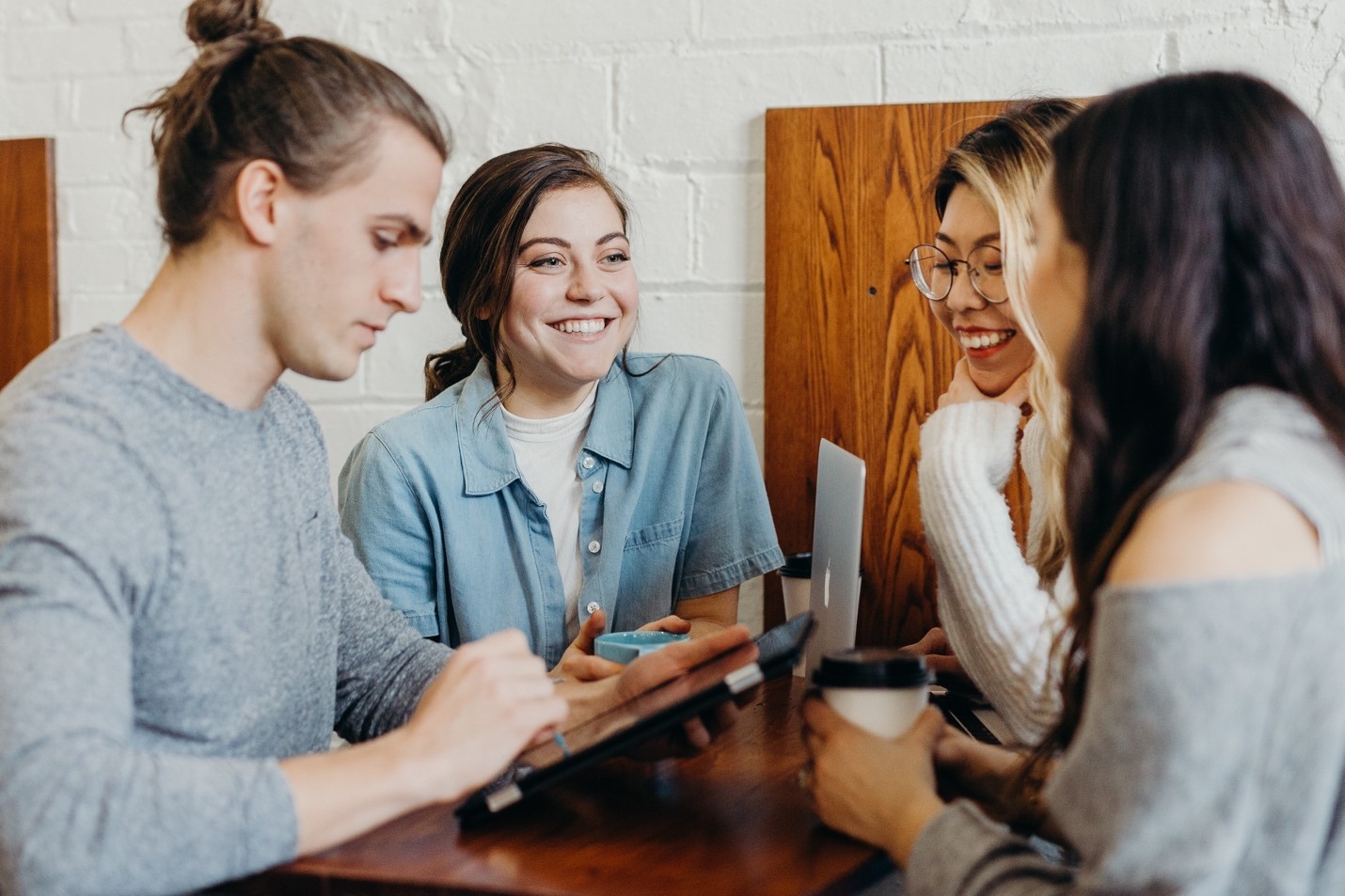 The fifth benefit of corporate catering is a simplified and no-stress planning process. Even if your event is an everyday lunch, planning the food portion can be very stressful if you decide to do it on your own or even order from a restaurant. There's nothing wrong with ordering food from a restaurant, but when several orders are involved, many will likely be made wrong. For example, if a person with allergies received their order wrong, this will leave a negative impression even though it is not the company's fault. Additionally, you will have to handle picking up the food or receiving it from a delivery person and making sure you've received the exact number of meals you ordered. If you're planning a corporate event, you likely have a lot of other work on your plate, and the details of a simple lunch could add a lot of stress to your already full day. Even if you have only ten people at your event, the food portion can get tricky. Coming up with a menu, purchasing ingredients, prepping, cooking, and plating it for the exact number of guests is not easy! It is not a simple task, especially when planning everything else and hosting the event. Hiring a caterer for your corporate event will take all the stress out of the planning!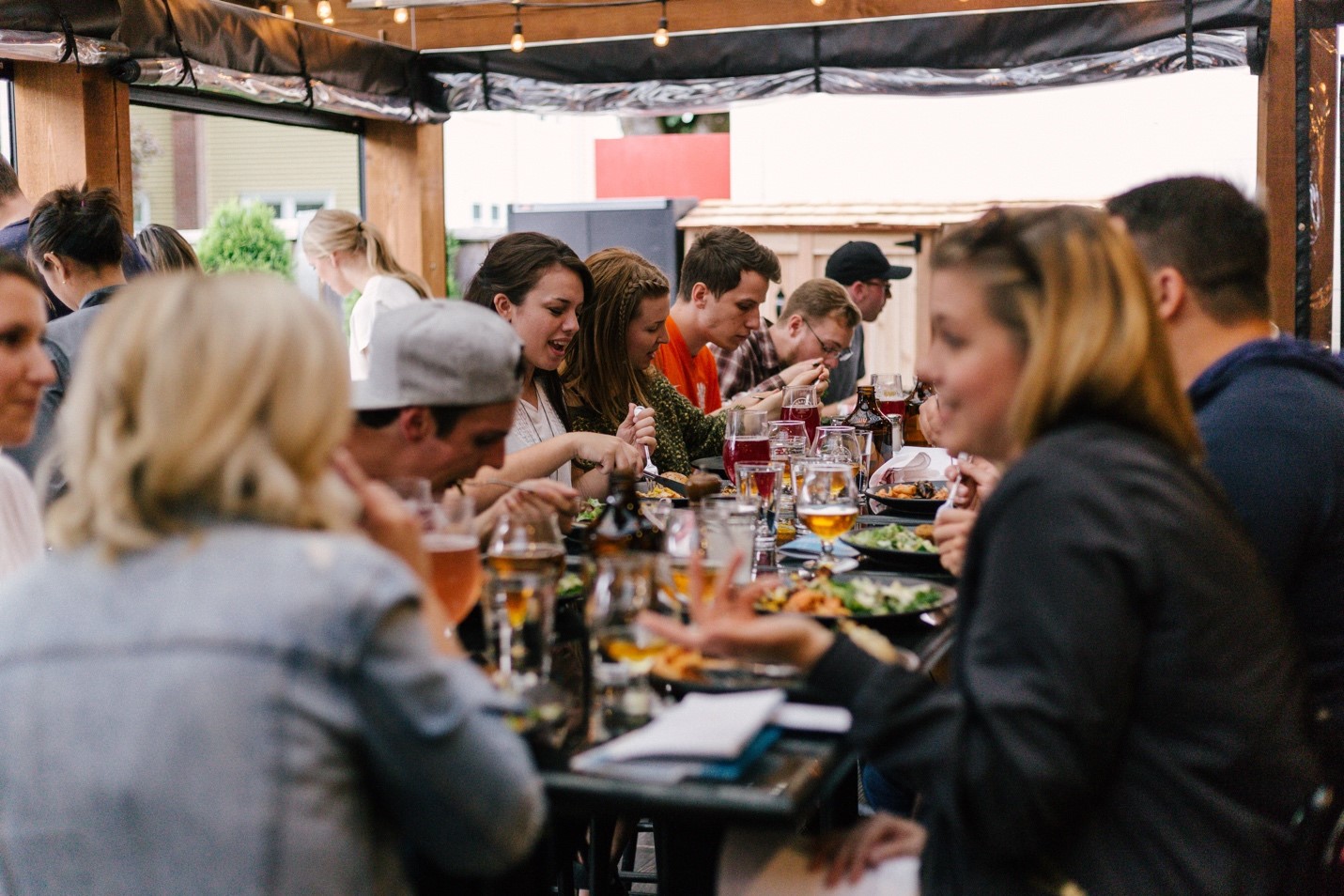 Catering your next corporate event will produce a lasting impression, create great rapport, and motivate your staff. By using our delicious and elegant catering services, you're sure to make a positive impression on clients and employees alike. Whether your corporate event is a high-stakes quarterly business meeting, a new employee's birthday, or celebrating a company milestone, our professional catering services can adapt to be exactly what you need. One of the keys to success for any corporation is to keep its employees happy and productive. What better way to achieve this than by treating them to a catered lunch or dinner? The fantastic food and service will wow your staff, and they'll appreciate that you went above and beyond to ensure they had a great time. Catered events are also a great way to build teamwork and camaraderie among your employees. So, if you're looking for a way to show your staff how much you appreciate them, catering your next corporate event is the way to go!